All You Need Is Love And A Doodle
American Made: Dimensions: 8×6 Inches. We offer multiple ways to display this sign. This wooden sign can stand freely on a tabletop surface.




Doodle Dog Gifts: This novelty sign makes a unique gift for any Doodle dog mom or dog dad. This special decorative gift sign is great to give for birthdays, Christmas gifts, and other special occasions. This sign is sure to make a Doodle owner smile!




Doodle Home Decor: This Doodle plaque is the perfect room decor accent to brighten up a living room, kitchen, foyer or bedroom.




Sentiment: Every time your favorite Doodle lover sees this meaningful decoration in their room, it will be a great reminder of your relationship and allows you to stay connected year round. 




Handmade: The product you receive can vary slightly from the product pictures due to the nature of your product. Grain, color, and texture may vary slightly.
View full details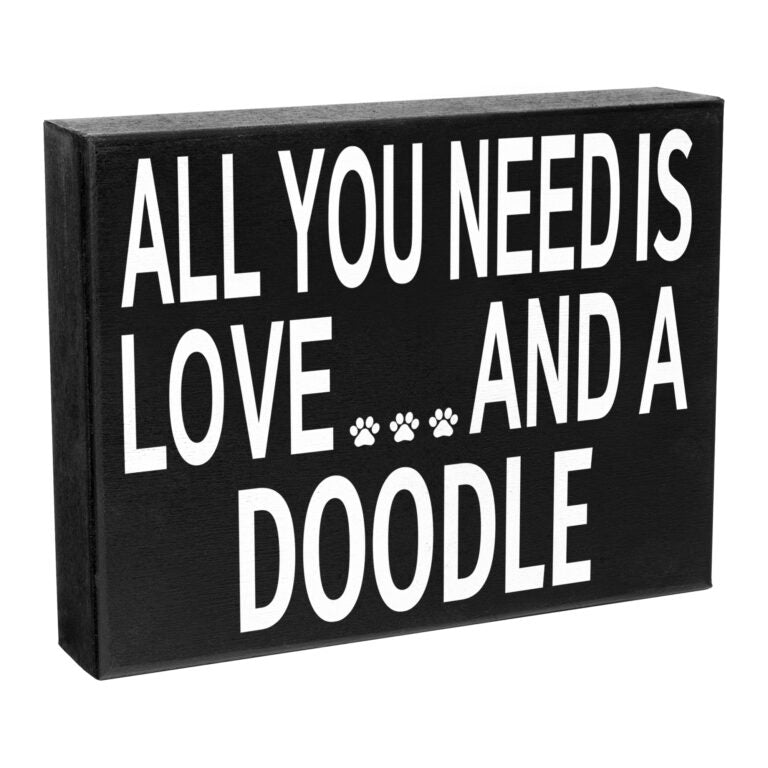 All You Need Is Love And A Doodle