All You Need Is Love And A Golden Retriever
About: This American made wood sign measures 8x6x1.5 inches. A free-standing wooden sign that also has a built-in hook for wall hanging. Sign stands freely on a table, shelf, desk, mantel, or counter.
Golden Retriever Gift | Gifts for Golden Retriever Owners | Gifts for Golden Retriever Lovers: This novelty sign makes a unique gift for any Golden Retriever dog mom or dog dad. Golden Retriever lovers will find this sign cute and attractive. This special decorative accent sign is great for birthday gifts, Christmas gifts, a housewarming, or for any occasion.
Golden Retriever Home Decor | Golden Retriever Wall Art | Golden Retriever Wall Decor: This wooden plaque is the perfect decorative accent that will brighten up your office decor, living room, kitchen, foyer or bedroom. Great with desk decor, farmhouse decor, modern, or traditional home decor.
Sentiment: Every time your favorite Golden Retriever pet owner sees this meaningful decoration, it will be a great reminder of your relationship and allows you to stay connected year round.
Handmade: The product you receive can vary slightly from the product pictures due to the nature of your product.
View full details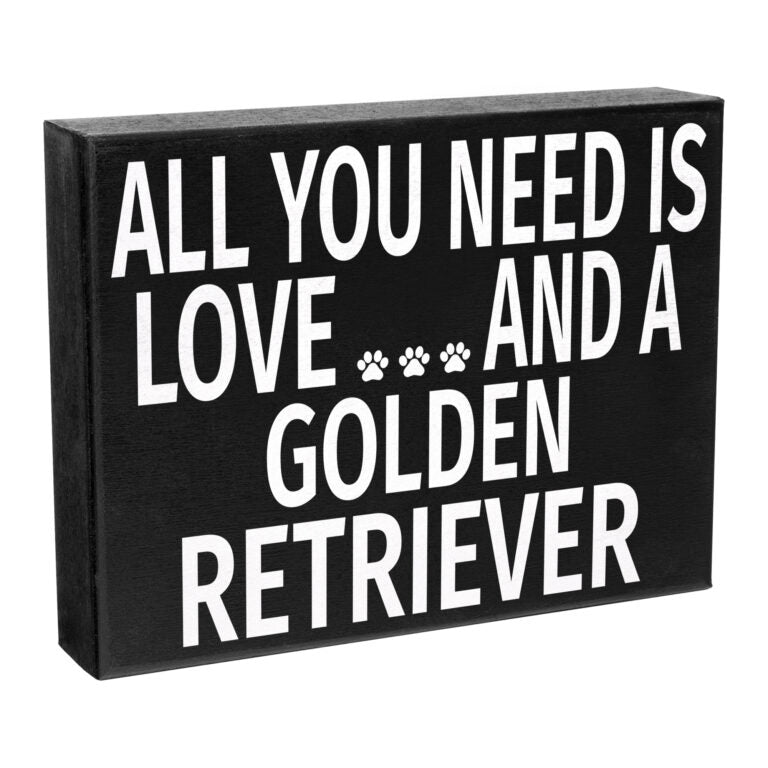 All You Need Is Love And A Golden Retriever