All You Need Is Love And A Goldendoodle
American Made: Dimensions: 8x6x1.5 Inches. Sturdy wood free-standing sign that also has a built-in hook on the back for wall hanging. Stands freely on a table, shelf, desk, mantel, or counter.
Gift Idea: This Goldendoodle dog sign is nice to give for birthdays, Christmas gifts, and other special occasions. Family, friends, and coworkers will love receiving a sweet sign about their fur baby. This sign is sure to make a Goldendoodle owner smile.
Goldendoodle Home Decor: This Goldendoodle plaque is the perfect room decor accent to brighten up a living room, kitchen, foyer or bedroom.
Sentiment: Every time your favorite Goldendoodle lover sees this meaningful decoration, it will be a great reminder of your relationship and allows you to stay connected year round.
Handmade: The product you receive can vary slightly from the product pictures due to the nature of your product.
View full details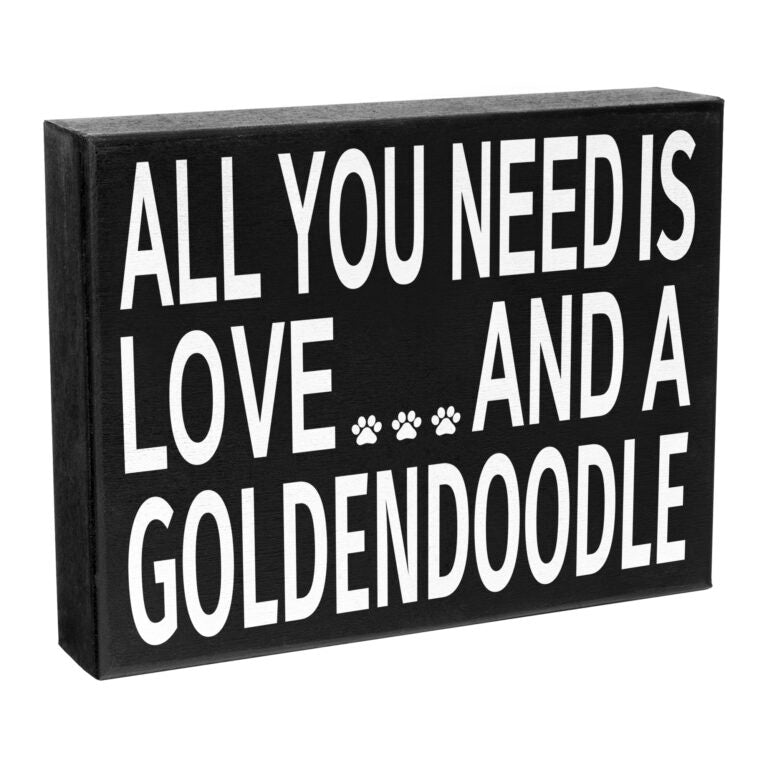 All You Need Is Love And A Goldendoodle