Buddy Budder - Peanut Butter for Dogs
We're giving peanut butter a new healthy meaning for your pups! We made 100% all natural peanut butter with additional healthy benefits with every lick. 
Birthday Bash:  Unsalted peanuts + carob + vanilla + honey
Pumpkin Pup:  Unsalted Peanuts + Pumpkin + Cinnamon + Honey.
Barkin Banana:  Peanuts + banana + chia seeds + honey.
Superberry Snoot:  Unsalted Peanuts + Strawberries + Blueberries + Blackberries + Honey.
Beggin' Bacon:  Unsalted Peanuts + Bacon + Honey.
Relaxed Rover:  Active Ingredients: L-theanine, Passion Flower Extract, Valerian Root Extract;  Inactive Ingredients: peanuts, honey.
View full details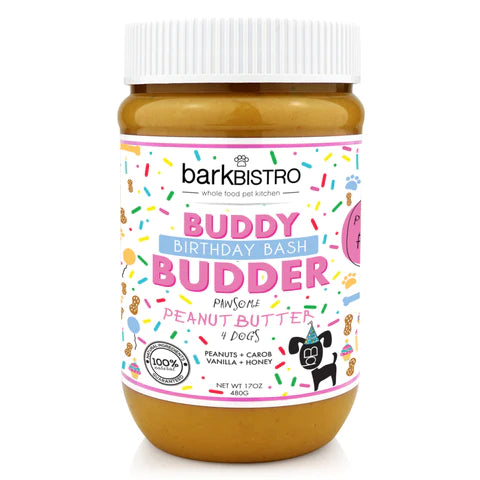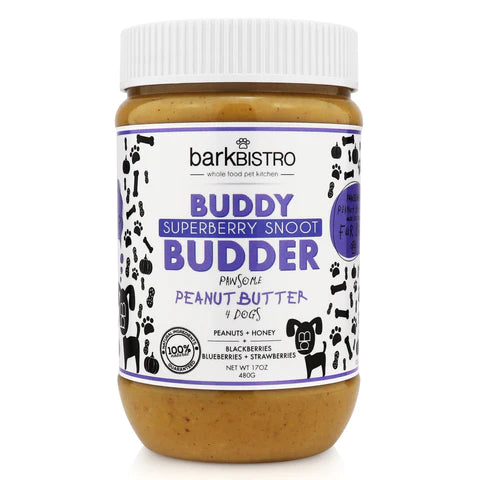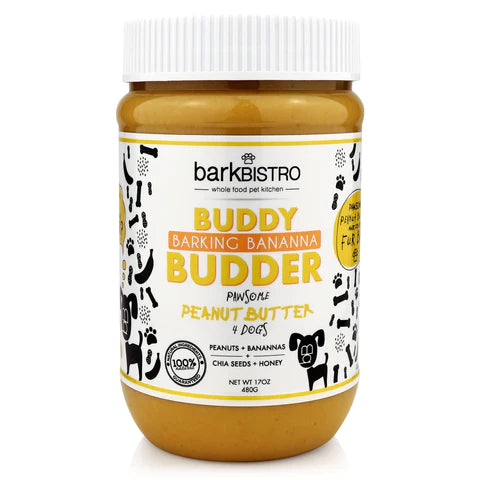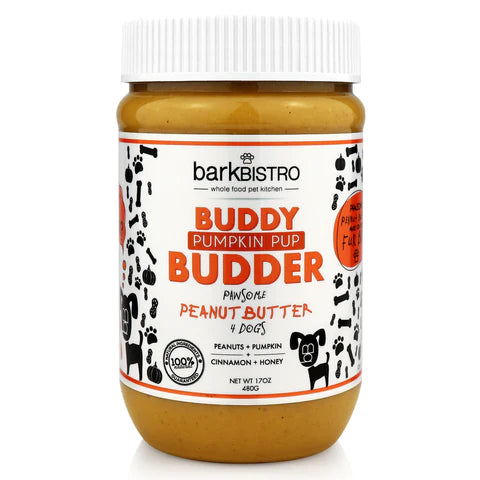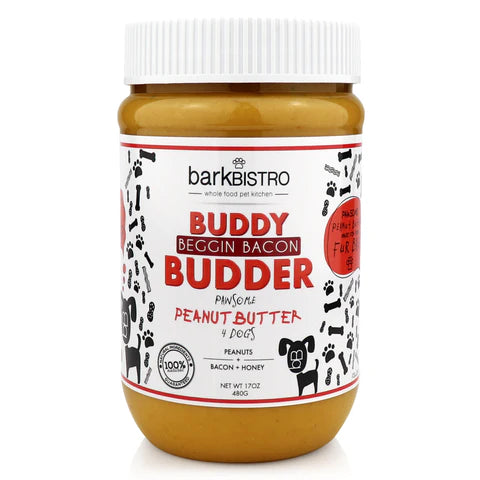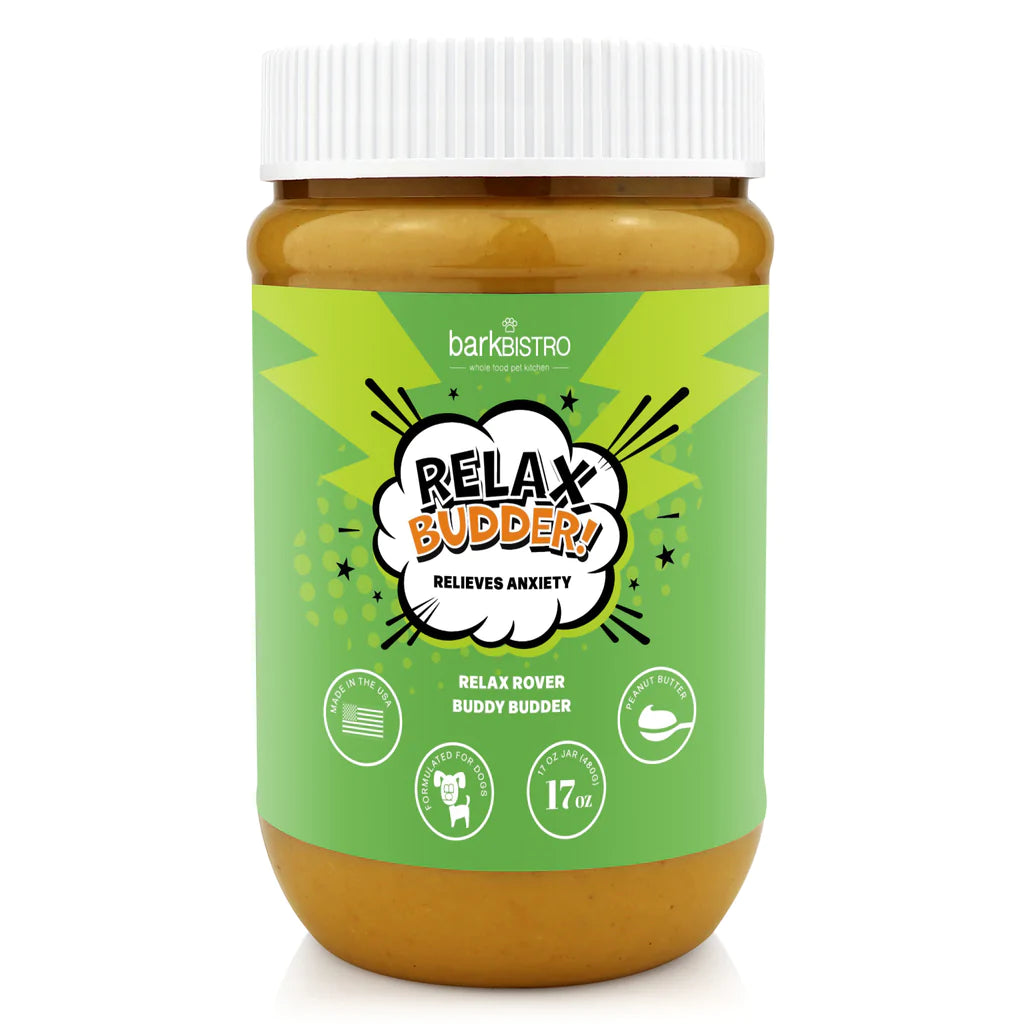 Buddy Budder - Peanut Butter for Dogs