All You Need Is Love And A Yellow Lab
About: This American made sign measures 9.5×5.5x.75 inches. This wooden sign has a slot installed in the back for wall hanging. A wooden dowel is also included to stand freely on any table, shelf, desk, mantel, or counter.
Yellow Lab Gift | Gifts For Yellow Lab Lovers | Yellow Lab Dog Mom: This novelty sign makes a unique gift idea for any Yellow Labrador owner. Any Yellow Lab dog mom or dog dad will find this sign adorable, sweet & attractive. This special decorative accent sign is great for a birthday gift, Christmas gift, or for any occasion.
Yellow Lab Home Decor | Yellow Lab Stuff | Yellow Lab Decor: This wooden plaque is the perfect decor accent that will brighten up an office, living room, kitchen, foyer or bedroom. Great with desk decor, farmhouse decor, modern, or traditional home decor.
Material: Our signs are sourced from high quality wood, which gives our customers a durable, long-lasting home decor sign they can appreciate over the years.
Handmade: The product you receive can vary slightly from the product pictures due to the nature of your product. Made in USA.
View full details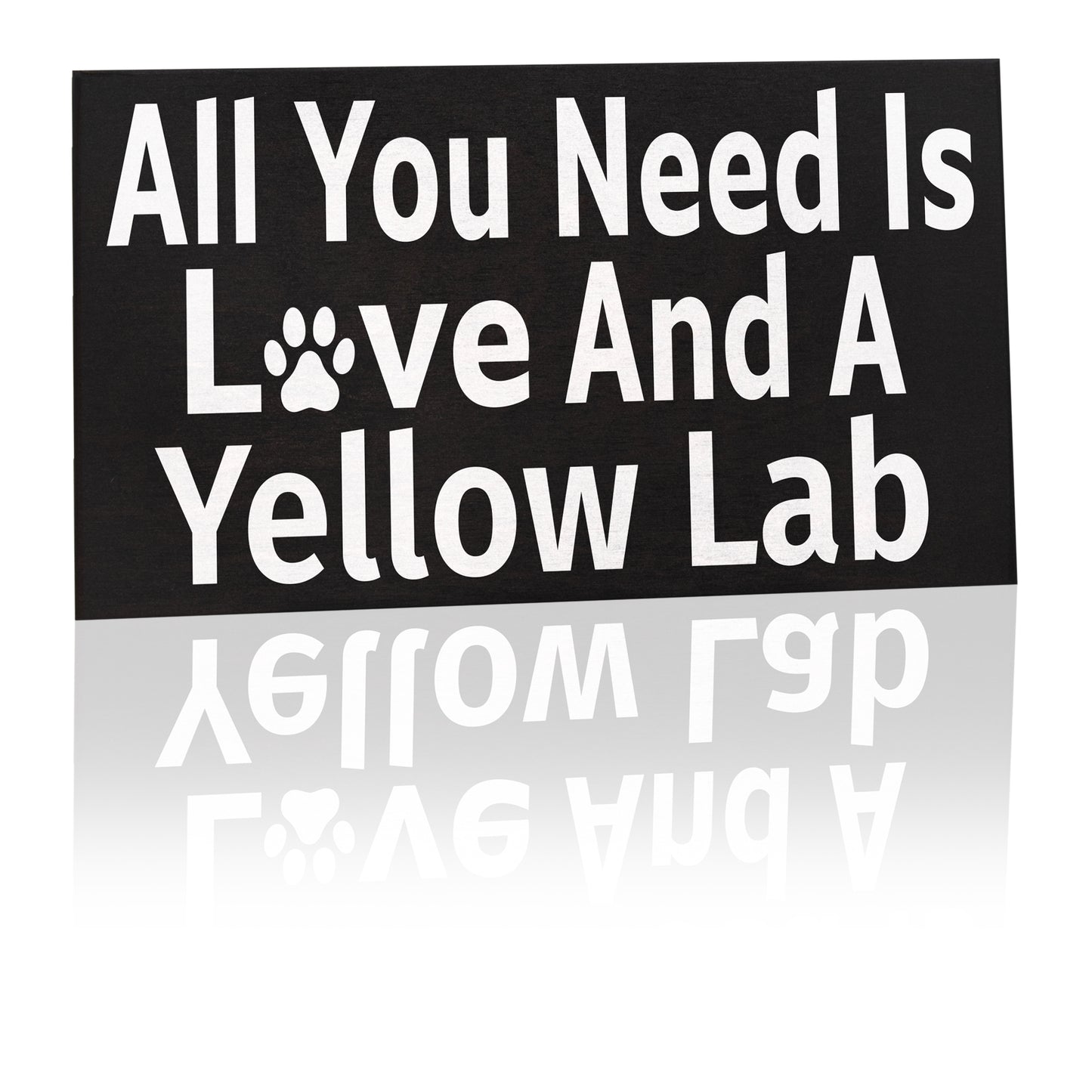 All You Need Is Love And A Yellow Lab