Fresh Breath Oral Care Kit For Large Dogs
Brushing Gel — Formulated with a gentle blend of naturally derived ingredients that help reduce plaque and tartar buildup.
TripleFlex™ Toothbrush — Triple-head gives a 360-degree clean, covering all surfaces of the teeth. Clean plaque up to 3X faster!
Gentle Finger Brush — Easy, gentle brushing at the tip of your finger! Best for use on pets with sensitive gums or toothbrush aversion.
All-in-One Solution — Oral Care Kit provides everything you need to give your pet a deep cleaning at home, helping improve their dental health and freshen their breath!
Naturally Derived Ingredients – Contains ingredients that are made from either naturally occurring raw materials or are adapted from naturally occurring plant- or mineral-based raw materials.
View full details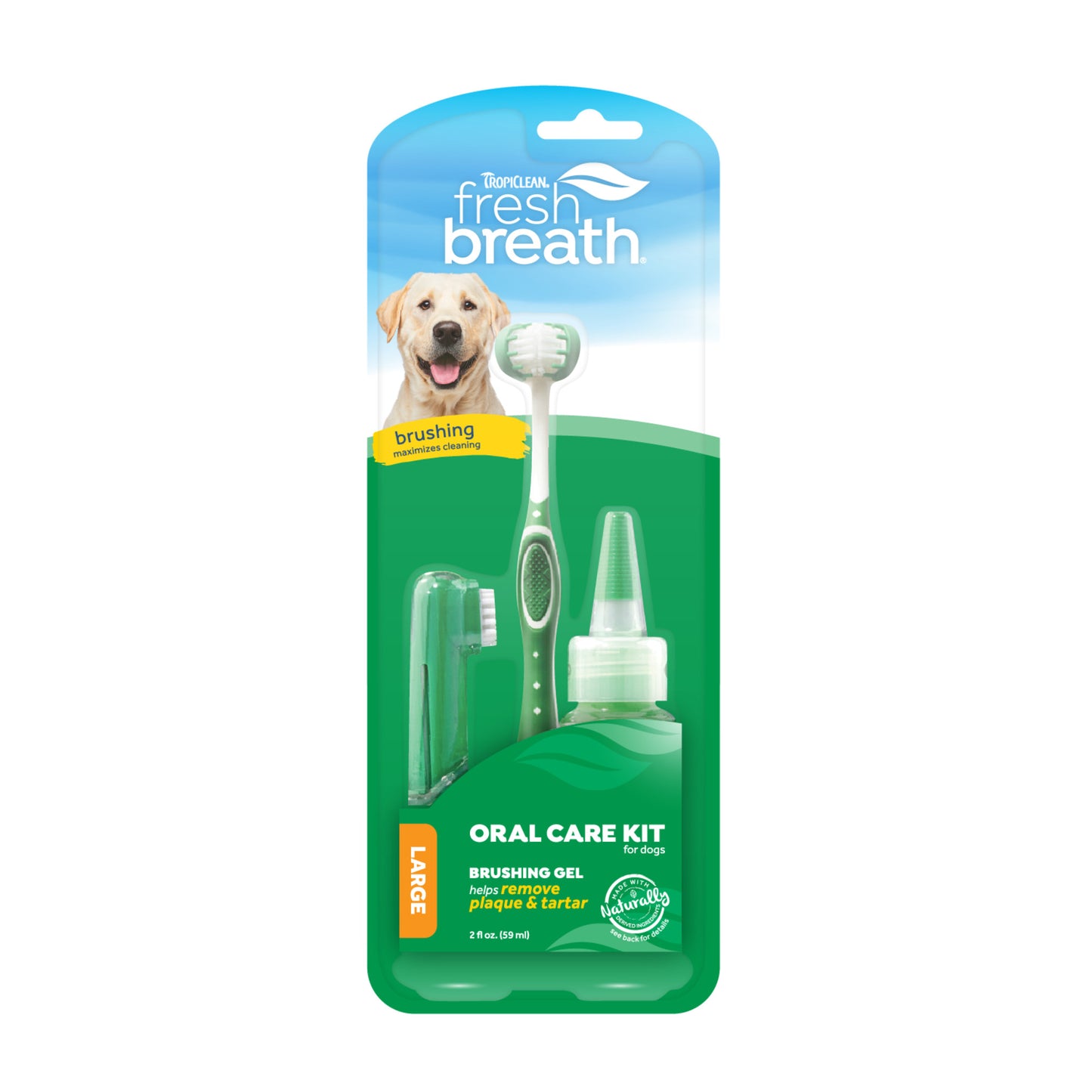 Fresh Breath Oral Care Kit For Large Dogs