Manor White Pet Bowl - Large
Give your furry friend a stylish treat with Park Life Design's trendy treat jars. Perfect for pet lovers, the "Manor" Treat Jar is a splendid storage solution, whether storing Fido's favorite food or hiding human treats. Each sturdy container is crafted from heavyweight, chip-resistant ceramic that stands strong against slippage and spills. An airtight silicone seal keep contents fresh while blocking moisture, contaminants, and pests. Bone-shaped embossing bestows subtle sophistication.
FEATURES
* CHIC STORAGE SOLUTION - Measures 8-inches tall by 4.5-inches wide with a 46oz oz capacity; fill with Fido's favorite food or use to store your own gourmet goodies, like cookies, crackers, coffee, tea, and spices
* VIBRANT VISUAL DESIGN - Vivid, glossy exterior blends your pet's personality with your home's existing decor
* KEEPS FOOD DRY & FRESH - An airtight silicone seal keeps out moisture, humidity, contaminants, and pests
* DURABLE MATERIALS - Crafted from 100% FDA-approved ceramic and silicone seal. 
* CARE - dishwasher safe
View full details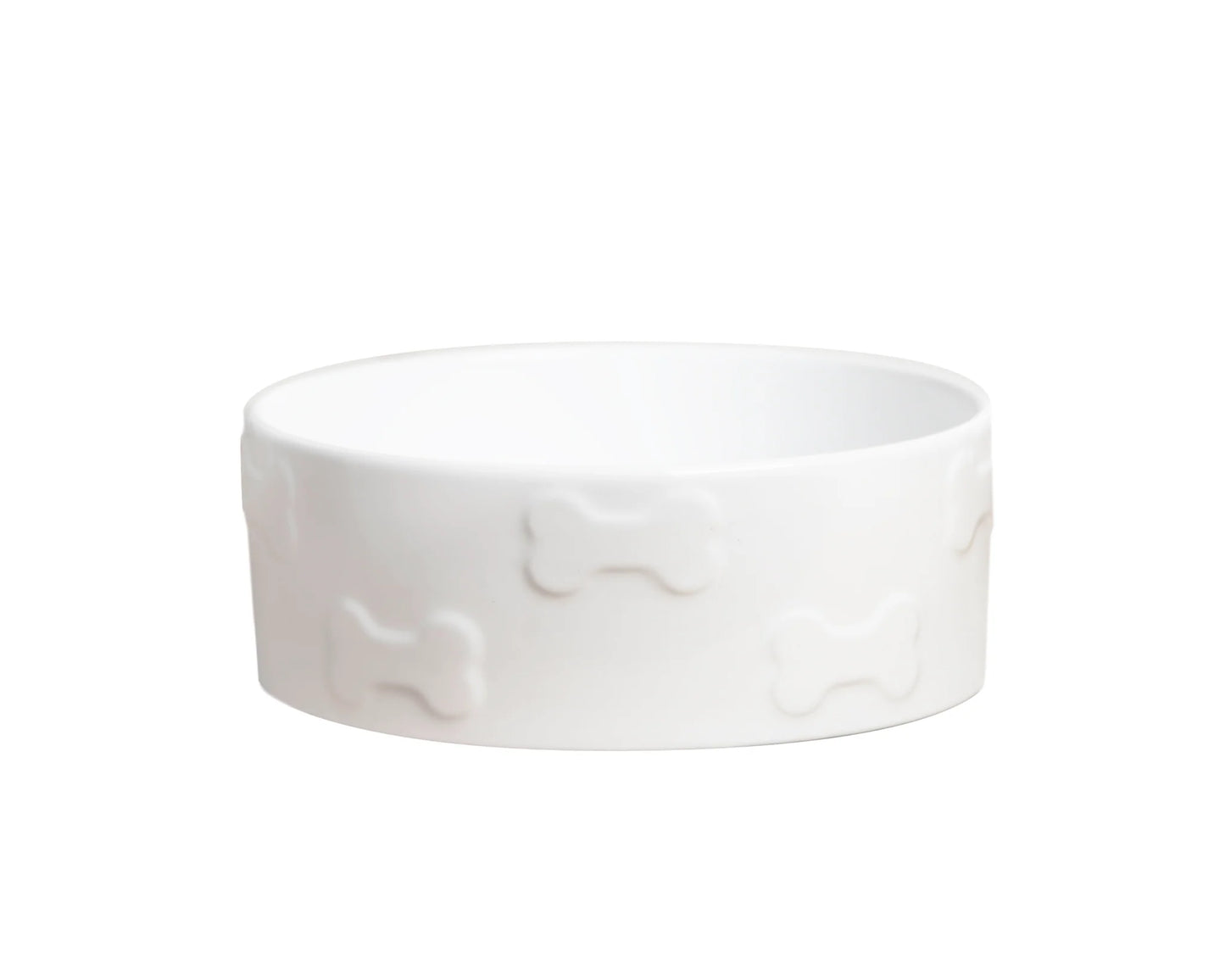 Manor White Pet Bowl - Large