Rescued Is My Favorite Breed
Size, Care, Cleaning: Measures 11.5×14.5x.25 inches. This sign comes with hardware attached for wall hanging. To reuse, gently wipe down with a damp paper towel immediately after use. This board is reusable with dry chalk and chalk markers. If you are planning to reuse – remove chalk marker writing shortly after use to avoid ghosting.
Gift Idea: For any dog owner who loves their pups & wants to capture their weekly or monthly progress. Surprise someone who loves their fur baby or granddog with this chalkboard sign. This reusable sign makes a great gift at a puppy party!
Photo Prop | Social Media Prop | Influencer Prop: Post photos on the internet and to your social media. Bring to your photographer to make a great addition to your dog's photo shoot. It's a great way to track memories!
Purpose: Customize and personalize however you want. Update weekly or monthly. Keep track of your dog's milestones with this chalkboard sign and share updates with family and friends.
Handmade: The product you receive can vary slightly from the product pictures due to the nature of your product.
View full details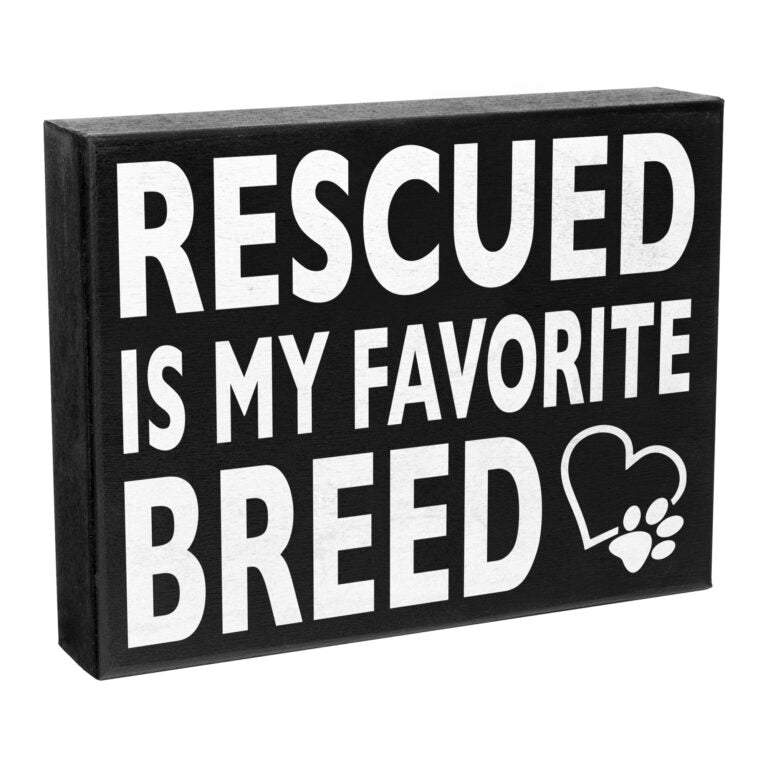 Rescued Is My Favorite Breed