Vital Essentials Freeze-Dried Beef Liver Treats
Freeze-Dried Beef Liver is high in iron, zinc, fatty acids, Vitamin A, thiamine, taurine, niacin, riboflavin and other minerals. How can you beat that for great stuff? Made with only raw beef liver, these treats undergo a 48-hour freeze drying process that locks in nutrients without cooking the food.
2.1 oz bag
LOOKING FOR A DOG TREAT HIGH IN MINERALS? Look no further than our freeze-dried Beef Liver. High in Iron, Zinc, fatty acids, Vitamin A, Thiamine, Taurine, Niacin, Riboflavin and other minerals. Produced with only raw beef liver, that's it, just beef liver!
SINGLE SOURCE PROTEIN: fresh, raw, Beef Liver, a treat your dog instinctively craves. No added hormones or antibiotics, no fillers, flavorings or rendered by-products, ever!
EASY - NO MESS TO SERVE - ON THE GO LIFESTYLE - perfect treat! Heading to the park, hiking in the mountains, catching frisbee's on the beach - training or just being a good dog! Prepared from pure, raw, beef liver, slow, freeze-drying process, no cooking, no muss, no fuss!
100% USA SOURCED, MADE AND PACKAGED: freeze-dried, ensuring a fresh, safe, raw, pet treat that is light-weight and delicious for your four legged family member.
YOU EAT HEALTHY - SHOULDN'T YOUR PET? give your pet the best promoting their health and vitality; protein builds strong muscles and may reduce the risk of injury.
View full details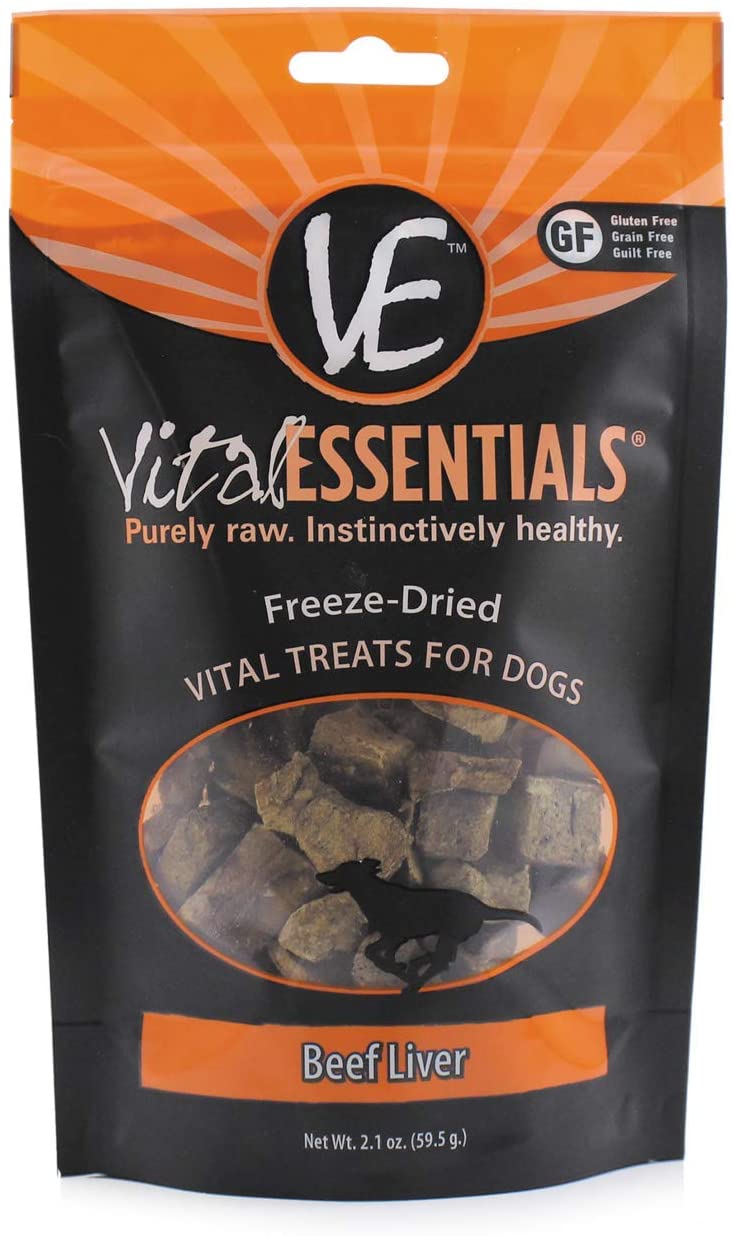 Vital Essentials Freeze-Dried Beef Liver Treats