Voting Booth Dogs Flour Sack Tea Towel
Dog Political Party Towel from the C&F Home > Pet > Towels collection by C&F Enterprises.
Show off your support for the political party everyone can get behind.
The Dog Party is in favor of belly rubs, treats, and long midday walks. This embroidered flour sack towel is a great gift for any dog lover (including yourself!) and makes a wonderful addition to a patriotic Americana style or a Fourth of July barbeque.
Details: Embroidered Flour Sack Towel. Dimensions: 18" x 27".
Materials: Cotton. Color: Red.
Care Instructions: Machine Wash, Cold. Air or Tumble Dry.
View full details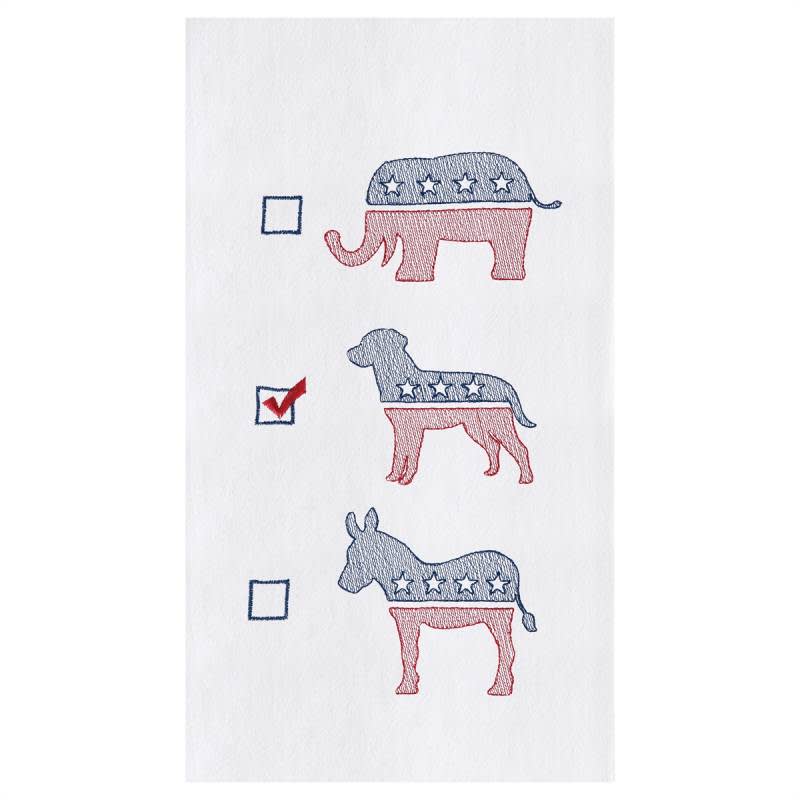 Voting Booth Dogs Flour Sack Tea Towel